Everyman's Baton Relay was born out of Team Leader, Chris Vines, desire to catch up with his lifelong friends during the long COVID lock downs in Melbourne. What better way than to run a marathon together, and raise funds for Everyman's Welfare Service in the process! Chris served with the Army Reserve for 4 years, and was on the receiving end of some of the support and care provided by Everyman's while he was undergoing his initial training at Kapooka in 1998.
Our group is very excited to be contributing to Everyman's via our Baton Relay on 16 April 2023.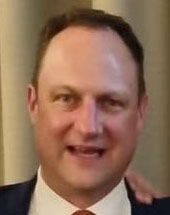 Murray Nicol (46)
Murray is not much of a runner, preferring to walk or hike in Australia's amazing outdoors. He does enjoy a challenge and looks forward to the Baton Relay. Murray is a Financial Advisor and knows from his work that keeping a healthy body and mind is a key aspect of a wealthy life.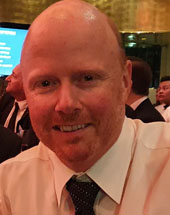 Chris Vines (46)
Chris has been a runner since he was 13 and has mainly focussed on middle distance running. He completed his one (and only) marathon in 2014. Chris was an Army Reservist from 1998 – 2002 and has worked at Fairfax / Nine Print Media for 23 years. Chris is looking forward to the run and supporting Everyman's in the process.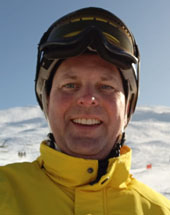 Duncan Ham (46)
Ran for a tram… once. Works in the tech sector and coaches girls footy at the local club where most of his physical activity takes place. Duncan sees the value in raising money and awareness for Everyman's Welfare Service and looks forward to contributing to the Baton Relay.
Michael Vines (45)
Michael has been a runner since 2013 and has mainly focussed on long distance running with several gaps of multiple years with little running. Michael has worked in the energy industry for more than 20 years.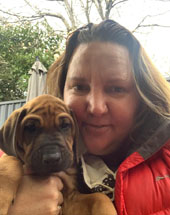 Kate Urquhart (45)
Loves a triathlon and still thinks she can perform like she did 10 years ago however the reality is bruising and harsh as the current 5kms training is rudely pointing out. Kate owns her own Wellbeing consulting firm that focuses on Corporates. This cause is very close to her heart and she is honoured to be able to participate and raise awareness in this space.
Jacob Somers (46)
Jacob is a keen runner and golfer and is looking forward to contributing to the Baton Relay & Everyman's. Unfortunately Jacob is a passionate Collingwood supporter…Jacob has worked at ANZ for over 10 years
Peter Arnott (46)
Peter has not been the most avid runner other than chasing a basketball up and down the court for the better part of 30 years. Has worked at the CBA for the better part of 15 years and is welcoming the challenge of taking part in the Baton Relay with lifelong friends.
Shane Calvert (46)
Shane used to run a lot back in the day…middle distance mainly but has not run in years due to his mountain bike riding / racing. Shane is looking forward to giving The Everyman's Baton Relay a crack as it's for a great cause. Shane has worked at JMP Holding for four years.
James Bavin (Almost 46)
Full-time father to two amazing daughters, husband to a corporate powerhouse and part-time moonlighter at Bunnings. A long held and deep family connection to the Armed Forces and a growing awareness of mental health challenges, makes Everyman's a worthy and personal charity to get behind.
Simon John (46)
Simon has not been involved as a competitive runner since high school. A Carlton supporter, it is not surprising that he has spent the past 20+ years living in exile in Japan where he works in International Exchange and researching Japanese Studies while raising a young family. This means that he will be supporting the Baton Relay from afar but is enjoying the opportunity to help a great cause and catch up with old friends.